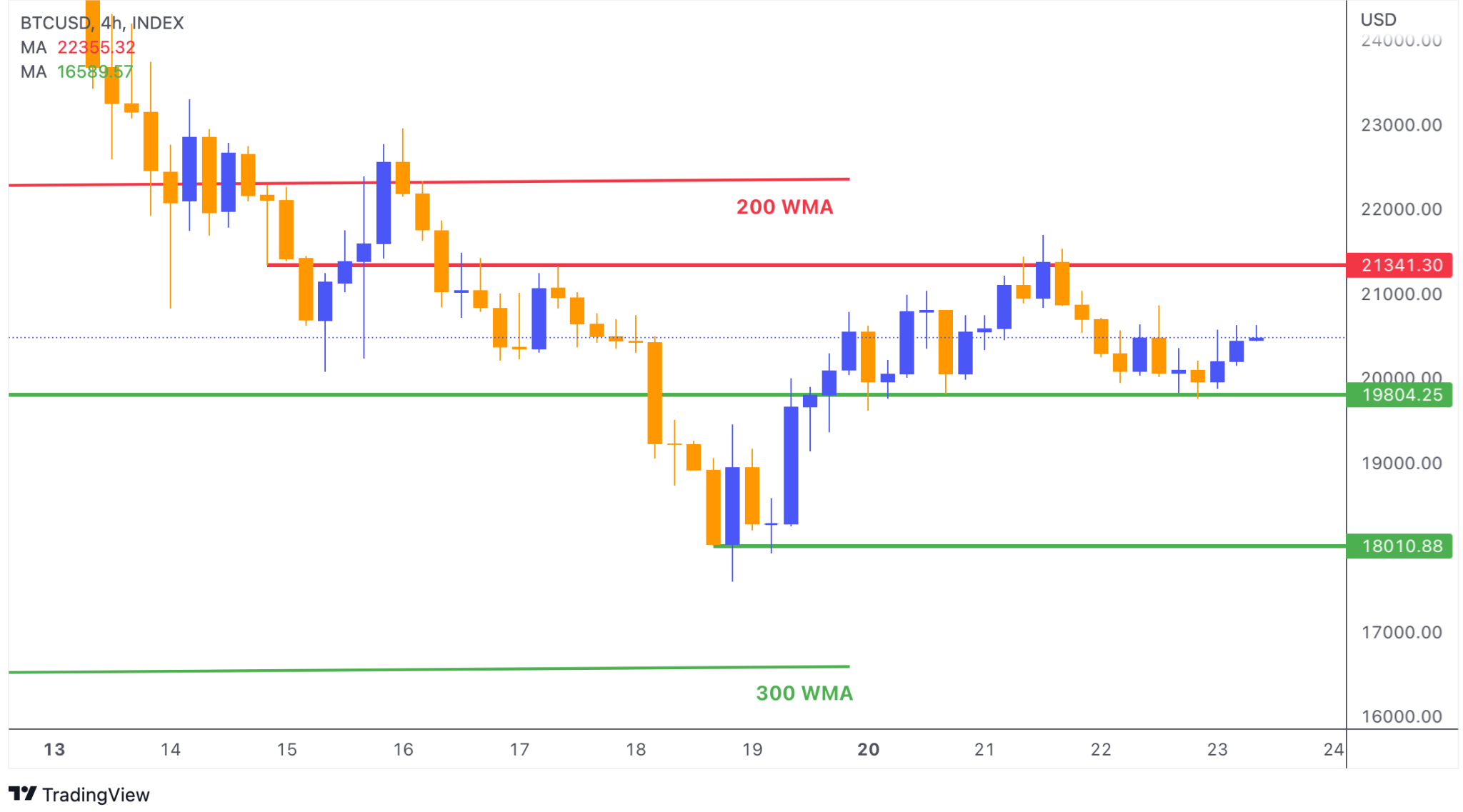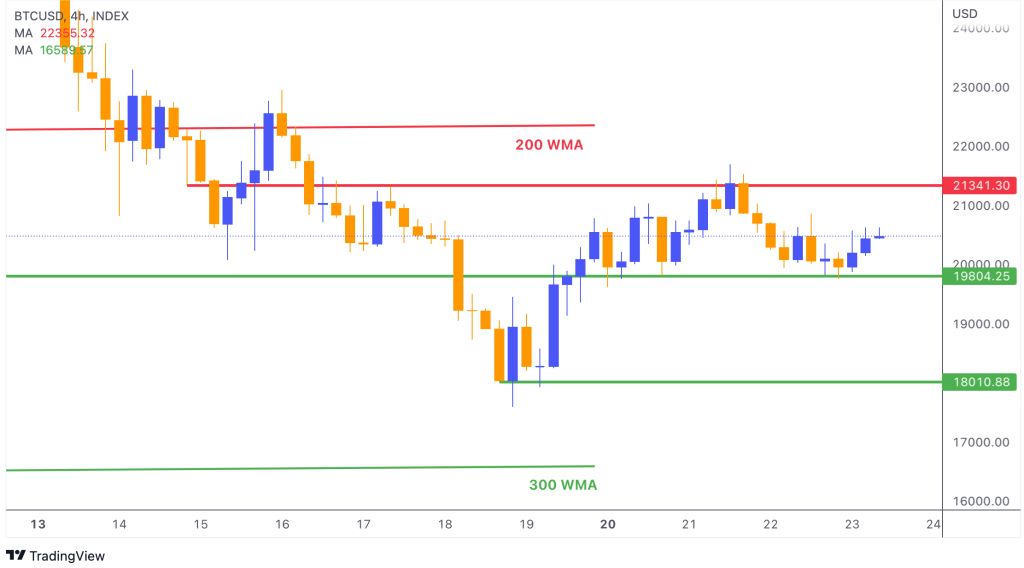 Arguably the number one saying to always avoid uttering in investing is "This time is different". Usually, it is related to overly optimistic bullish expectations of future market highs due to global adoption finally taking place.  Ironically, as this cycle continues it is proving to be different… 
In all prior market cycles, bitcoin never rested or went below the previous all-time high during following bear markets. Last weekend, however, we saw bitcoin cascade through the previous all-time high via a savage 6% decline within a 5-minute candle – reaching a low of approximately $17,600. A potential catalyst for the sudden drop was significant outflows from bitcoin funds on Friday 17th June, with the Canadian Purpose Exchange Traded Fund (ETF) experiencing its investors redeem approximately 24,500 bitcoin or 51% of its holdings. The majority of ETF investors are institutions, with the inflows and outflows from these funds giving a good gauge of the institutional sentiment around bitcoin and risk assets in general. 
The drop was also contributed to by the developing contagion from the Terra debacle. The demise of Terra has continued to claim victims who just a few months ago were renowned as being market leaders in their fields.  Most notably this includes Celcius and Three Arrows Capital (3AC). These two previously regarded behemoths have come under heavy fire from the declining market prices. The depressed prices have further impacted their low liquidity and highly leveraged balance sheets. Celsius halted all $8 billion worth of deposits from being withdrawn from their platform and 3AC was allegedly liquidated by FTX, Deribit and Bitmex due to them failing to provide additional capital for their poorly performing leveraged positions. Voyager, a crypto exchange, was also affected by 3AC's demise with them still being owed 15,250 bitcoin and $350 million by the fund. News of this caused Voyager's stock to cascade 40% lower on Wednesday accompanied by their token depreciating by 25%.    
However, as one giant falls another grows. Sam Bankman-Fried (SBF) has become somewhat of a liquidity-providing guardian angel for the crypto industry, with loans of $250 million to BlockFi, a centralised lending platform, and 15,000 bitcoin to Voyager via FTX and Alameda Research. Both of these entities SBF founded. FTX US has also utilised the depreciating market prices as an opportunity to sweeten their product offering through the acquisition of Embed Financial, an equities clearing firm that will provide custody and execution for FTX US's newly launched feature to trade stocks – showcasing their eagerness to expand into alternative markets outside of crypto.  
Looking at the technical side, bitcoin appears to have found a range to consolidate within for the meantime, with support on the previous all-time high of approximately $19,800 and resistance around $21,300. Breaking out of the range, and making significant progress, may prove to be a challenge for bulls with the 200-week moving average looming overhead at around $23,300.
The question on all traders' minds is how long will this range hold and if $17,600 will be our local bottom for the foreseeable future? With the Federal Reserve's Chairman Powell reiterating their hawkish stance and view for the increasing crypto regulation at Wednesday's Senate Banking Committee hearing, it sounds like the potential relief we have seen over the past week should not be taken for granted. Additionally, further developments in the Terra fallout may be discovered further along the currently illiquid crypto path. This dark cloud will most likely keep all market participants with their tap-dancing shoes on and treading lightly as we further navigate these apocalyptic times.