Today we are Thrilled to Announce The Start Of a Strategic Partnership with Bitpanda, the Leading European Crypto Exchange
Who hasn't made at least one wrong decision in starting a friendship?
We want to make sure to avoid that mistake when it comes to partnerships by picking only the best tools for our amazing Community.
Bitpanda today has an unchallenged reputation in the crypto space, representing the main gateway from Fiat to Crypto for over one million users globally.
"Coinrule and Bitpanda share the same idea of continuous innovation. The prime goal for both companies is to provide our communities with user-friendly yet powerful tools to join the new tokenized finance world" – Gabriele Musella, CEO, Coinrule
Bitpanda started in 2014 and ever since it continued building a secure and reliable platform – surviving two bear markets, yet growing and delivering new products. Just a few months ago, the Vienna-based team launched the latest product of their family: Bitpanda Global Exchange. The Exchange went live in early August and from day one, 12 trading pairs were already available, with a growing amount of coins expected to be added in the near future.
Bitpanda has everything a trader needs:
Low trading fees – the lowest among competitors. Do you withdraw coins often from the exchange? No problem as the withdrawal fees are minimal.
Daily increase of liquidity on the order book and market makers joining regularly to minimize the bid-ask spread.
A user-friendly trading interface that even a hobbyist trader will find straightforward to use. And for the advanced trader, an option to use stop-orders and pro features.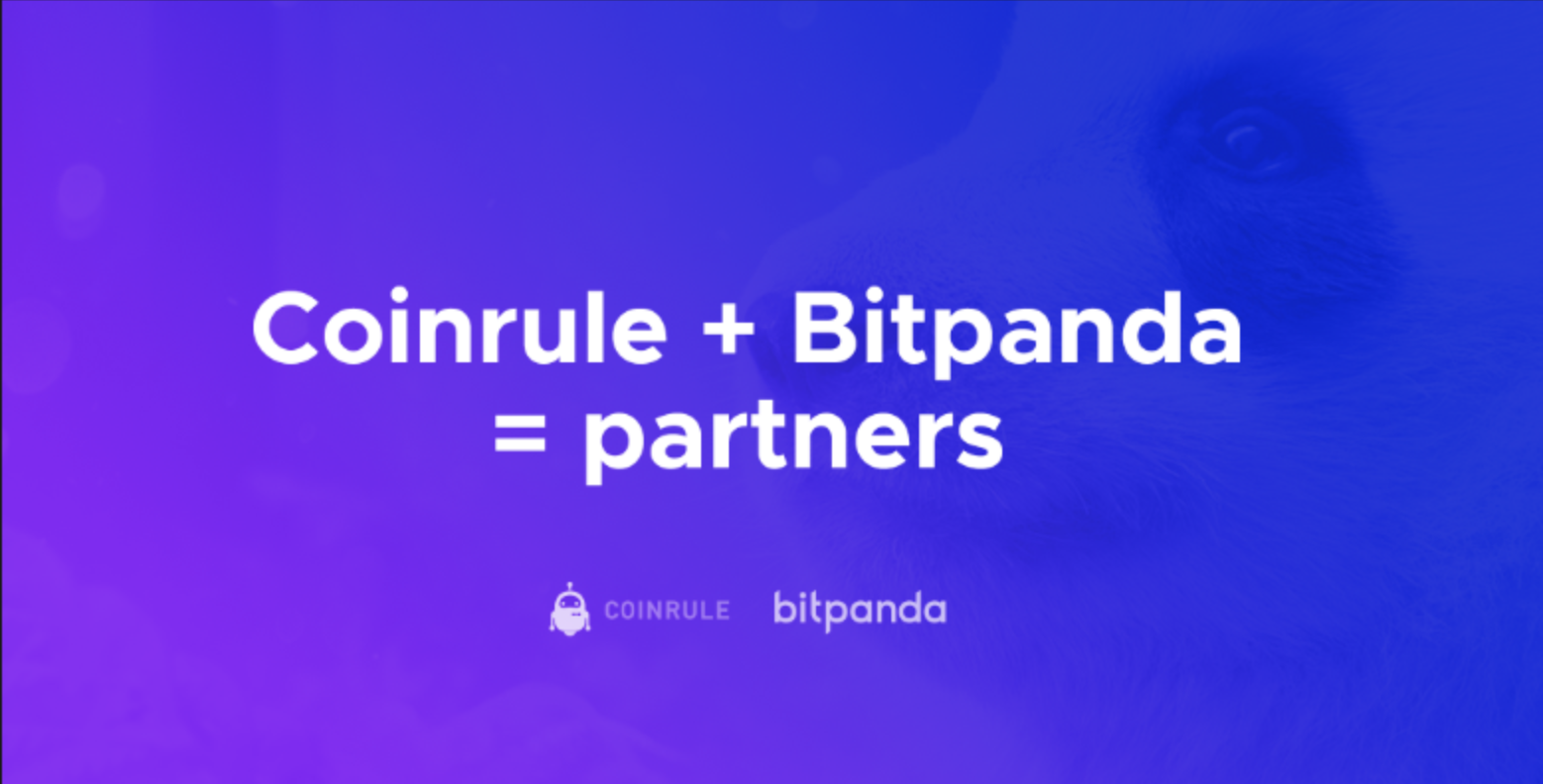 And if you would like to build even more complex trading strategies, Coinrule is the answer.
As recently published, Bitpanda's users can connect their account to Coinrule, get access to a new category of assets and quickly build an automated trading strategy in a matter of minutes. Once again, Coinrule users have a smooth alternative for trading Crypto assets using Fiat currencies. In fact:
"Our focus remains still: making hobbyist traders' life easier, by teaching them how to increase their wealth and to reach financial independence" – Gabriele Musella, CEO, Coinrule
Simply the BEST!
Bitpanda completed the most successful Initial Exchange Offering in Europe raising over €43million. The company issued the BEST token, an asset that grants users a large cut on their trading fees and access to many perks.
Coinrule is providing a unique offer to the Bitpanda community: all premium plans will be accessible for free to everyone for a month followed by a 50% discount for paid plans to all Bitpanda users. That shows our effort towards the democratization of automated trading.
And it gets even better. Are you a BEST token holder?
Your discount will be even larger depending on how many tokens you hold: 5k, 50k, 5m.
From now on, holding BEST tokens gives you access to a plan full of wisdom and tools for creating advanced trading strategies on top of your Bitpanda wallet.
"Credibility and transparency are much needed in the cryptocurrency space. Companies like Bitpanda are a great example for how things should be done" – Oleg Giberstein, COO, Coinrule
For more details about the offering, stay tuned or reach out at [email protected].