It's easy to be bullish in times of exuberance. On the other hand, the best opportunities come from times of uncertainty. How should you navigate the current market conditions?
November has definitely not been a positive month for Bitcoin. The price has been trending down steadily as investors and traders lost confidence in the overall trend's strength. You can easily picture the weakness by looking at the price action and the RSI.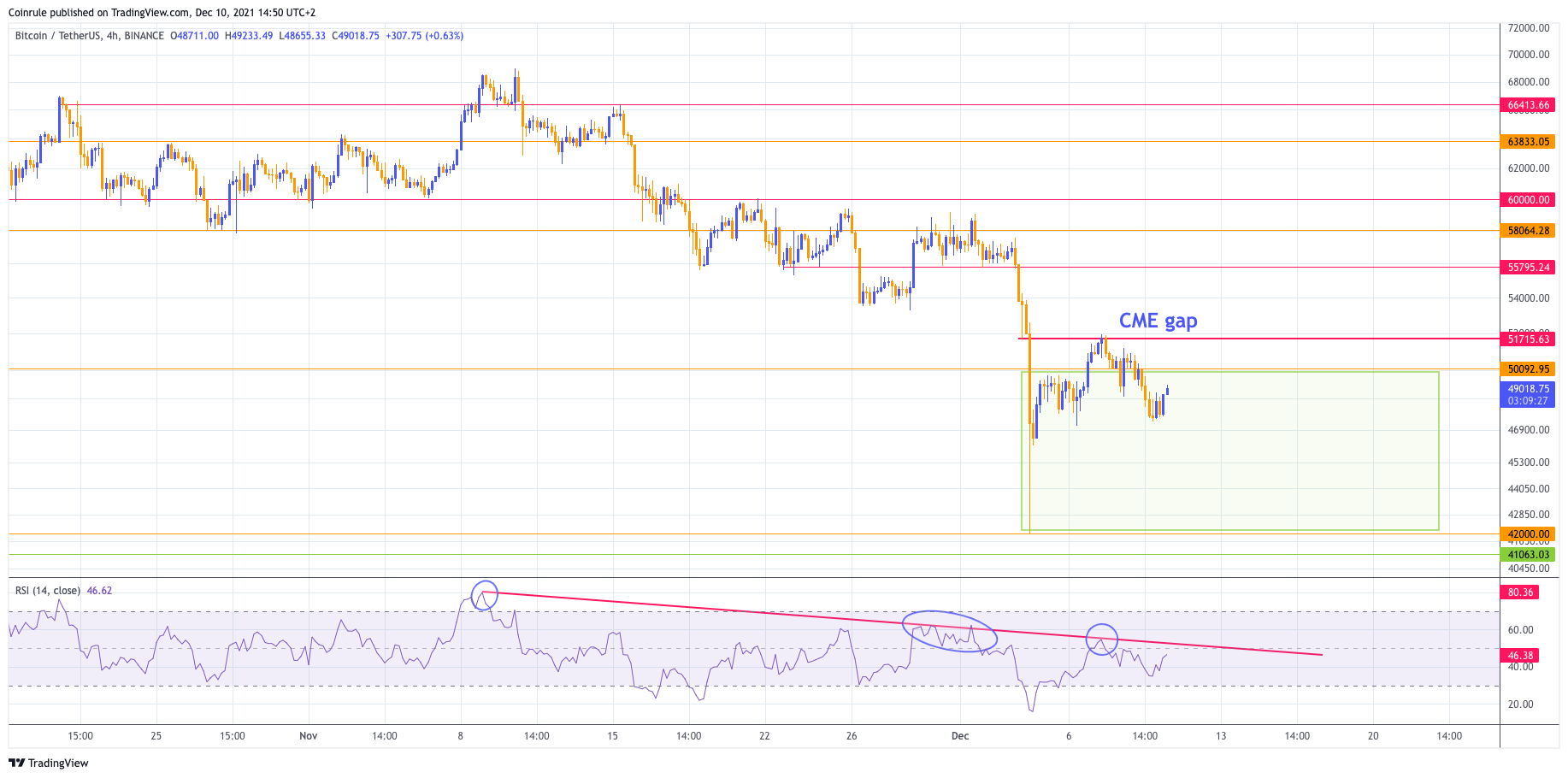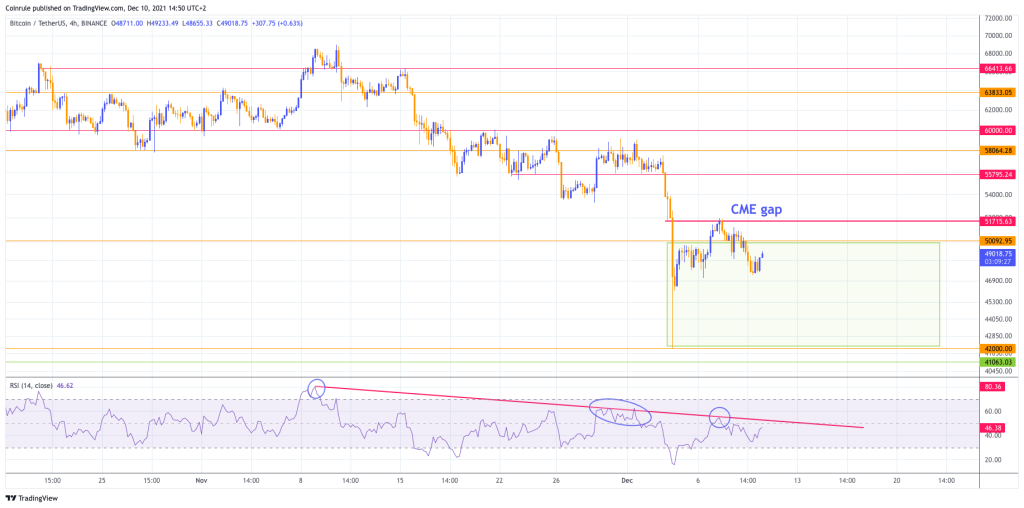 The price sequentially broke below a key level and consistently failed at the retest attempts. On Monday, right after the sharp price drop, Bitcoin attempted to rebound, but sellers stepped in, closing the price gap created by the sell-off during the weekend.
At the same time, the RSI presents a series of lower highs that confirm the lack of confidence in a solid price reversal in the short term.
The main reason for such a sharp drop was the broad uncertainty in the equity market that also affected cryptocurrencies, which are still perceived as a risk-off asset class by investors. That triggered a cascade of liquidations, especially in the crypto derivatives market and wiped out over-leveraged traders.
This reset mechanism is usually very healthy and allows the market to reassess itself before moving again to the upside. On top of that, on-chain data confirm that most sellers had recently bought Bitcoin around the previous top. Long term holders keep HODLing, expecting this to be another short-term correction.
The macro picture is still bullish, and it's early to call this a bear market. On the other hand, if the price pattern from May repeats, you can expect a few weeks of consolidation and mild downside moves.
The good news is that when the price action is uncertain with a relatively low level of leverage on the market, it's less likely for another significant move to the downside. The only event that could justify it would be a spike in panic selling in the equity market that could cause a contagious effect on cryptocurrencies.
Another good news is that such an uncertain market is the best playground for automated trading strategies to easily catch small price swings and capitalize on market volatility.

The long term game is still on.