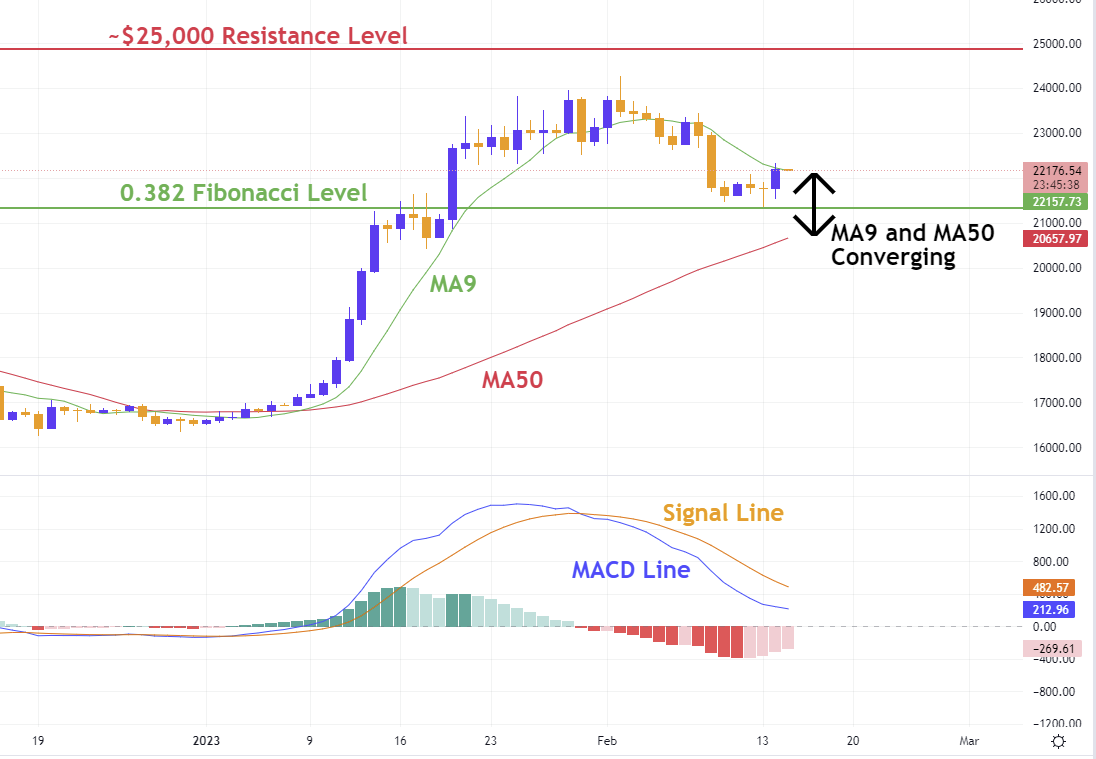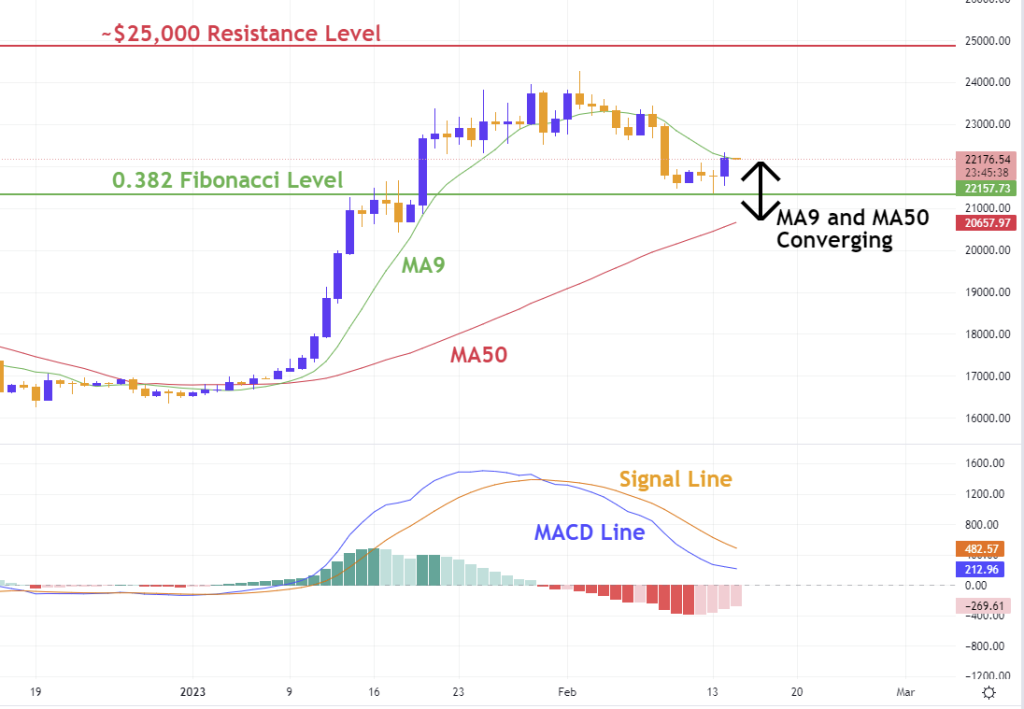 U.S. CPI inflation data was published on Tuesday. On a year-over-year (YoY) basis, inflation data came in hot at 0.21% above expectations. Despite inflation slowing YoY, expectations had been that current data would come out lower. Consequently, risk assets and equities have taken a short-term hit whilst the dollar gained some bullish momentum as this data increases the possibility of future Federal Reserve (Fed) rate hikes. What matters more in trading is often how the market reacts to news rather than the news itself. And at least for now, markets did not take the news too badly. Meanwhile, US January Retail Sales came in >1% above expectations. Is this bullish because the economy is doing better than expected? Or bearish, because the Fed will have more reason to hike? It remains to be seen.
A further signal will be how markets react to the Securities and Exchange Commission's (SEC) announcement that they are suing a stablecoin issuer. This time, Binance is in the firing line as the SEC labelled Binance's stablecoin BUSD as an "unregistered security" and announced legal proceedings against its issuer Paxos. The interesting point is that to be labelled as a security, an asset must meet the Howey Test criteria. Part of this criteria requires that there must be an expectation of profit when buying an asset. How the SEC has established that an "expectation of profit" is present when purchasing a stablecoin remains to be seen. One clear thing is that since the FTX debacle, there has been a profound push from U.S. authorities towards regulating and restricting the crypto industry. Just last month, Binance was forced to terminate their USD on and off-ramps. So far, the market is taking the news well.
From a technical perspective, the Bitcoin daily chart looks healthy. The market is in the midst of a small correction following the rally from the beginning of January. The bulls will hope that the 0.382 Fibonacci level holds as strong support before the rally can continue up towards the next key resistance at around $25,000. An important note is that MA9 and MA50 are beginning to converge. The bears will be hoping for a death cross where MA9 crosses below MA50, likely providing the market with some short-term bearish momentum.
In order for a new bull market to begin, the technical setups must align with the broader macroeconomic perspective. Although the technicals look good on various timeframes, economic factors, Fed policy and U.S. authorities like the SEC waging war against the industry make it unlikely that the market will get a convergence of both technical and macroeconomic indicators until after the 2024 election. Until we get an alignment of these perspectives, it seems wise to keep the words of famed investor Martin Zweig in our minds: Don't fight the Fed.
Check out the chart on TradingView here.