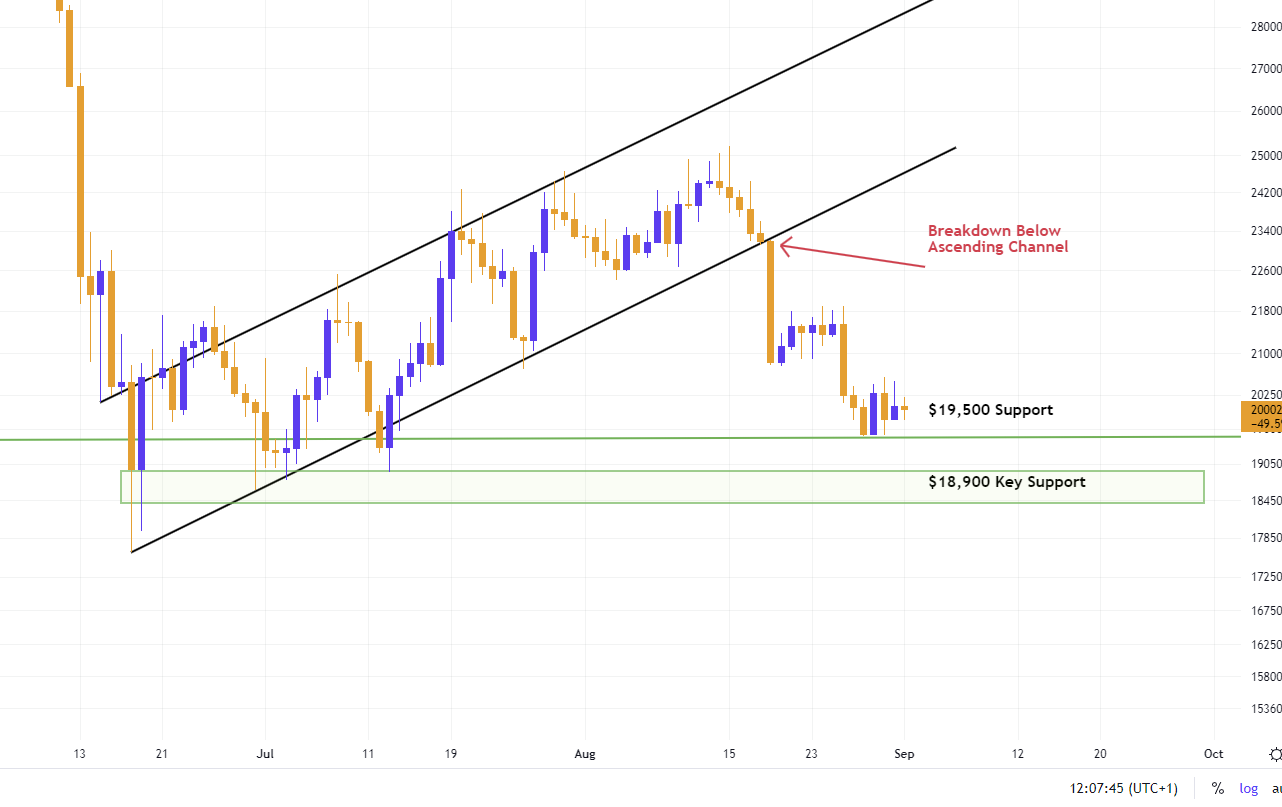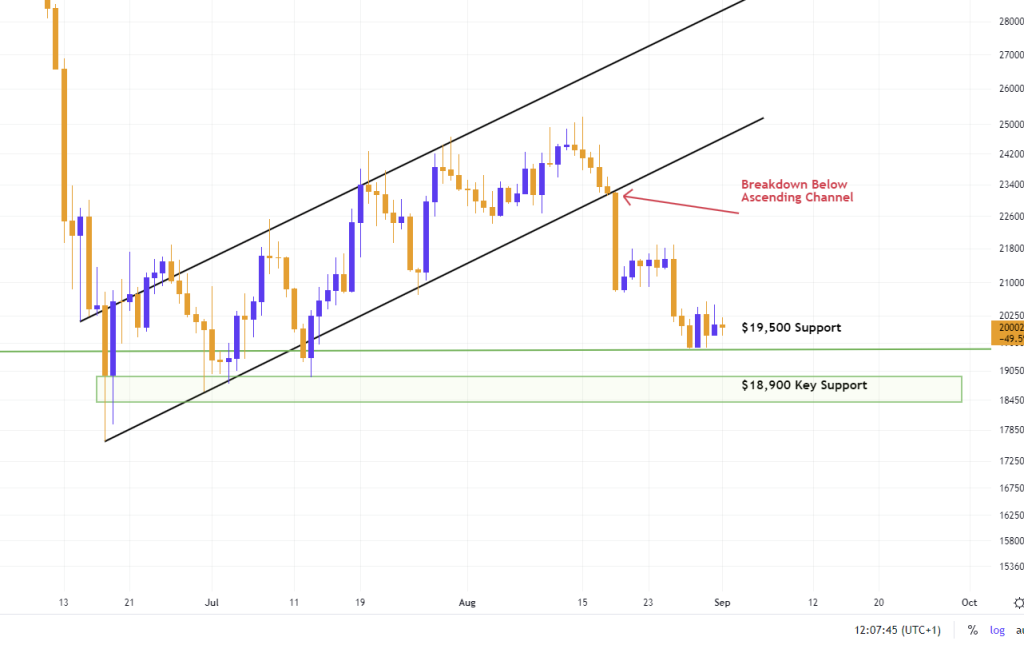 Crypto Traders view this August with mixed emotions. It looked like the bulls were out in full force as we continued to rally from the June lows. However, on August 19th, total crypto market cap fell 3.3% in under 24 hours, resulting in a stark downturn in market sentiment.
In the relief rally that started in mid-June, the price of Bitcoin rose in an ascending channel. Starting from a low of around $17,600, it reached a high of around $25,000. The bulls were hoping for a breakout above these levels but, as some had predicted, the rally ran out of steam. Where do we go from here? From a technical perspective, it appears Bitcoin has found short-term support at the $19,500 level after the price bounced off from here multiple times this week. If this level is lost, the next key support level is $18,900. If this level breaks, new 2022 lows are likely incoming in the $17,000 range.
However, bulls will find some solace in the fact that RSI is hovering around oversold levels. This could mean that markets are poised for at least a short-term reversal. Bulls will be hoping we can reclaim the $20,000 level and build some momentum from here.
The other major unknown going into September is the impact of the long-awaited Ethereum 2.0 Merge. Since the market lows, Ethereum has outperformed BTC by approximately 50%. The market is starting to price in a successful event. Expect high volatility around Ethereum as we approach the date. Traders are likely to line up to benefit from a potential Ethereum Proof-of-Work fork and subsequent airdrop led by opponents of the merge. In the meanwhile, any news about possible issues or delays could push the markets into turmoil. A successful merge on the other hand, together with Ethereum ecosystem growth in Layer 2s, could lead the way to an improved market outlook.