First of all, Happy Easter! This will be a long weekend of vacation, so better keep some automated trading rules running these days. Crypto markets never sleep, but you all need some good rest sometimes.
With our automated trading strategies on you can catch any opportunity 24/7 with coinrule!
Bitcoin looks still quite solid, considering the limited retracement experienced on the original price pump. At the moment no worrying signs of a sharp pullback yet and when BTC volatility is low, we all know that Altcoins can provide huge gain opportunities at any time.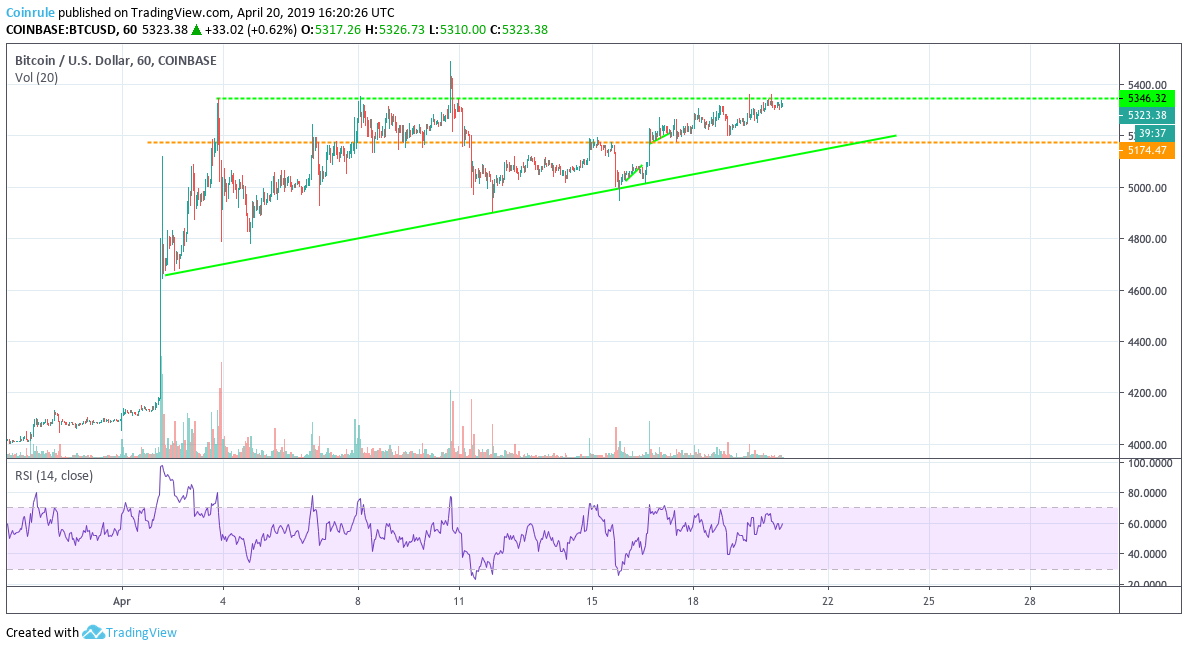 What I like the most of these recent times in the crypto space is that pessimistic news happens to be released less often and the most significant market moves happen now on good news, sometimes even when this news was somehow expected. This is a meaningful sign of the shift in current market conditions.
In the past weeks, we stated that this could be an excellent time to accumulate altcoins. Now, I would like to point out one crucial thing,
not all altcoins are the same and probably when a new "altseason" will come, not all will skyrocket in the same way.
Overall, more or less, all should gain from a changed overall mindset in the market, but our primary goal is to optimize our returns, so we shouldn't feel satisfied if our bag of altcoins returns, let's say the 50%, if some other coins in the same time period returned 200%.
Remember that if some of your coins return 3-4x, you could take profit and reinvest in other cryptocurrencies that are at an earlier stage of the market cycle. The most important rule, in that case, is to have in place a stop loss (or in this case, a trailing stop) so at least a minimum level of gains will be guaranteed. But we will talk about it (hopefully!) in the next episodes!
For now, how we should choose the coins to buy?
The first option is to stick with those projects you know and DYOR. Doing-Your-Own-Research is always a reasonable approach since many opinions you will find on Twitter, Reddit or other communities often are made up only will the ultimate goal to pump some shitcoin.
Second, look at the charts and analyzing the prices you will always find all the relevant info about the state of a coin. I am a firm believer in price action, the chart of a coin incorporates most of the things you should know about the dynamics of demand and supply, which ultimately are the main drivers of the price.
I am looking at many charts these days, and I would say that some have been already on the move for months: Ravencoin and Binance returned more than 300% since the beginning of the year, also Litecoin, Cardano and Eos posted great performances.
So they will likely keep performing well, but if you are looking for better risk/reward trades, probably you need to look at charts with different patterns.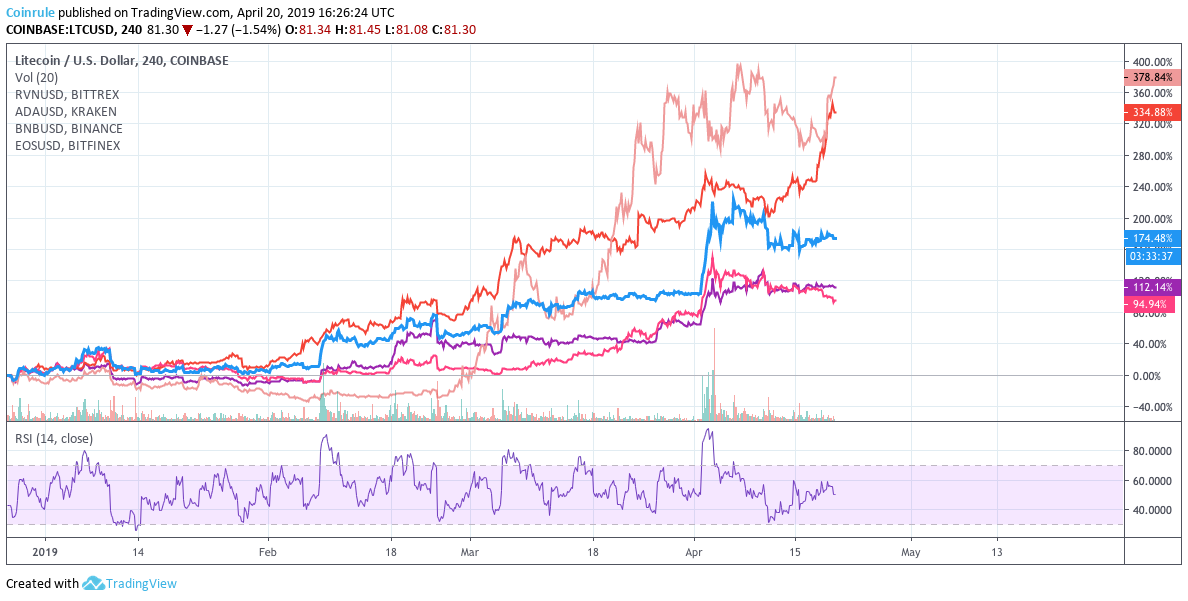 What I am looking for from the altcoins I want to accumulate in the next weeks are solid support areas and mid-to-low capitalizations that can potentially bear a more considerable margin of growth.
Here is my tip: if you look at the chart of the Total Altcoin market capitalization, excluding Bitcoin, you will see that since the low we had in December 2018 (a price divergence can be spotted on the lows, btw), the following local lows are sequentially higher, this underlines a good buy pressure that should provide excellent support in case of future headwinds.
The RSI also confirms the healthy and sustainable uptrend. So this the pattern I want to see in the altcoins in my bag for the coming months.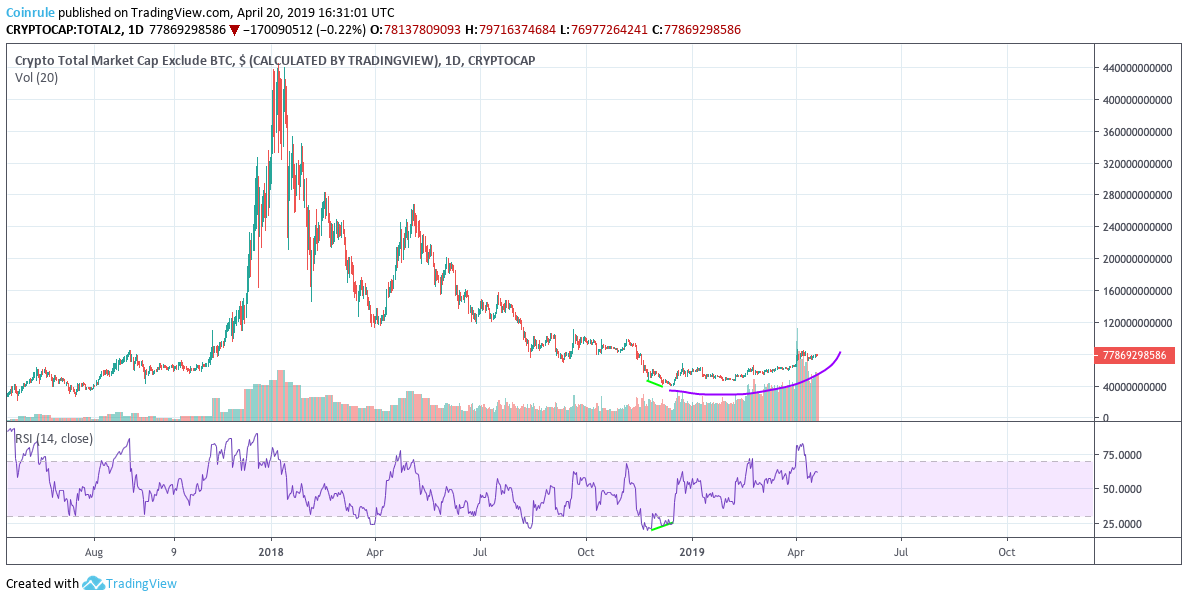 To give you an example, look at Ncash. The series of lower lows from December is not technically a good indicator. Does that mean that the project doesn't have future potentials? NO! just that as of now the market prefers other projects.
Like it or not, the market is always right!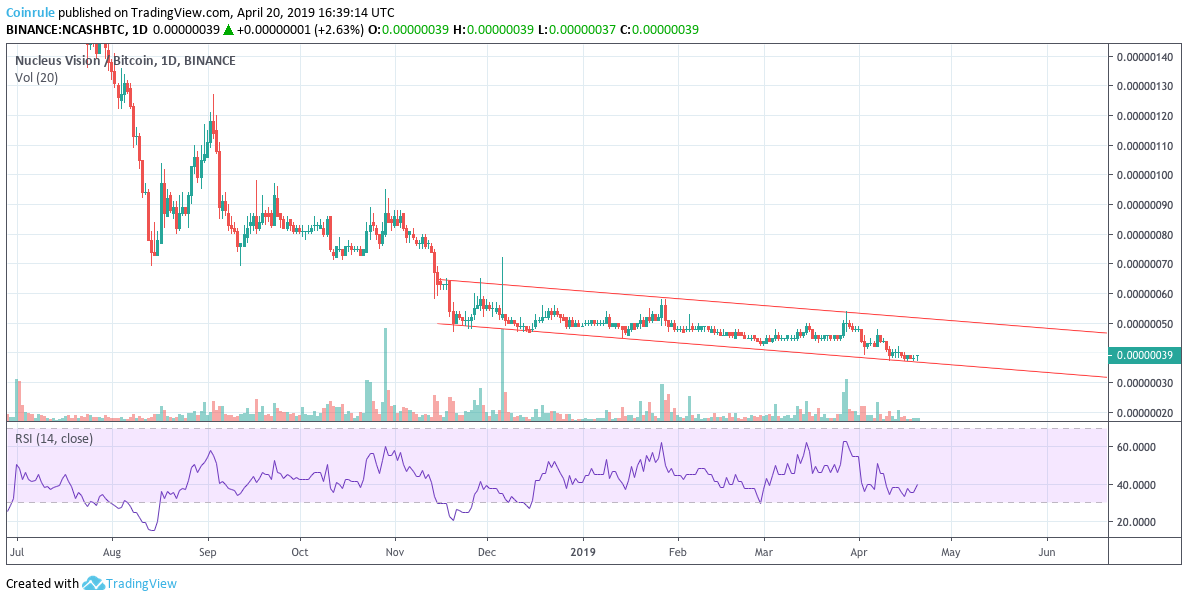 A project that the market seems to appreciate more is Neblio, here the series of higher lows follow better the pattern that overall the altcoin market is experiencing.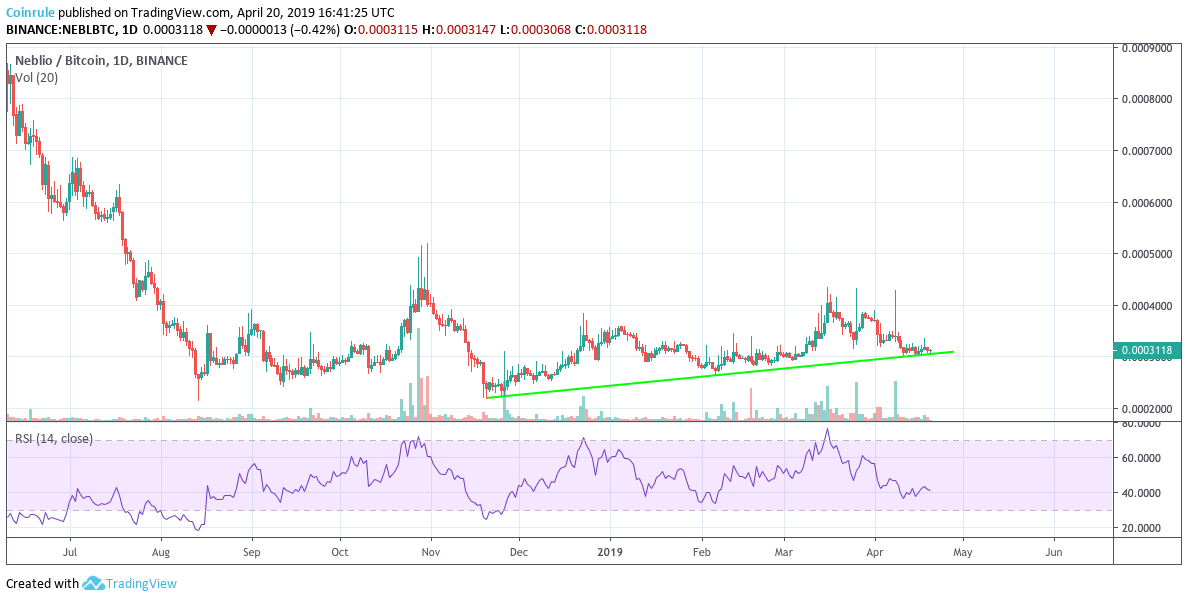 When you identify the altcoins you want to accumulate you can set up an automatic trading strategy with Coinrule, example: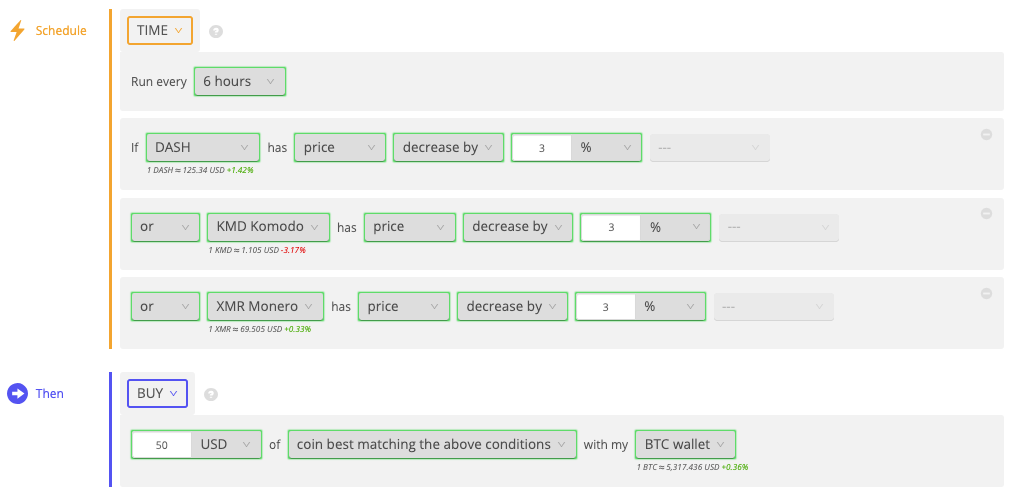 In this way, you can take advantage of price dips on your selected Altcoins to buy without FOMO.
Create now your automated trading strategy in a minute!
Follow us on Twitter for more market views and trade ideas.
Trade safe!
Please note that none of the above is investment advice. Trading and holding cryptocurrencies remain a high-risk investment that is only advisable to users who are willing to spend time doing their own research.