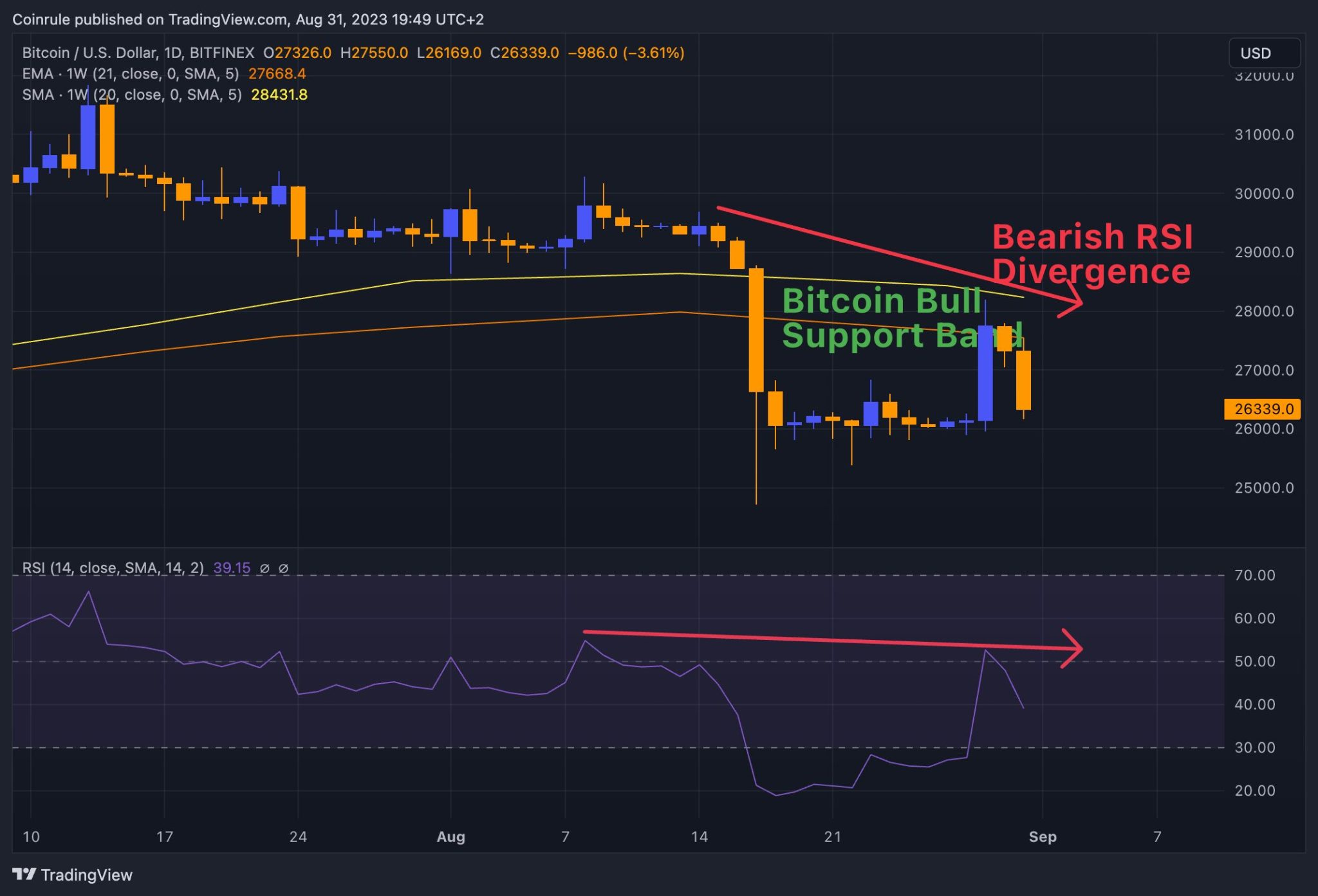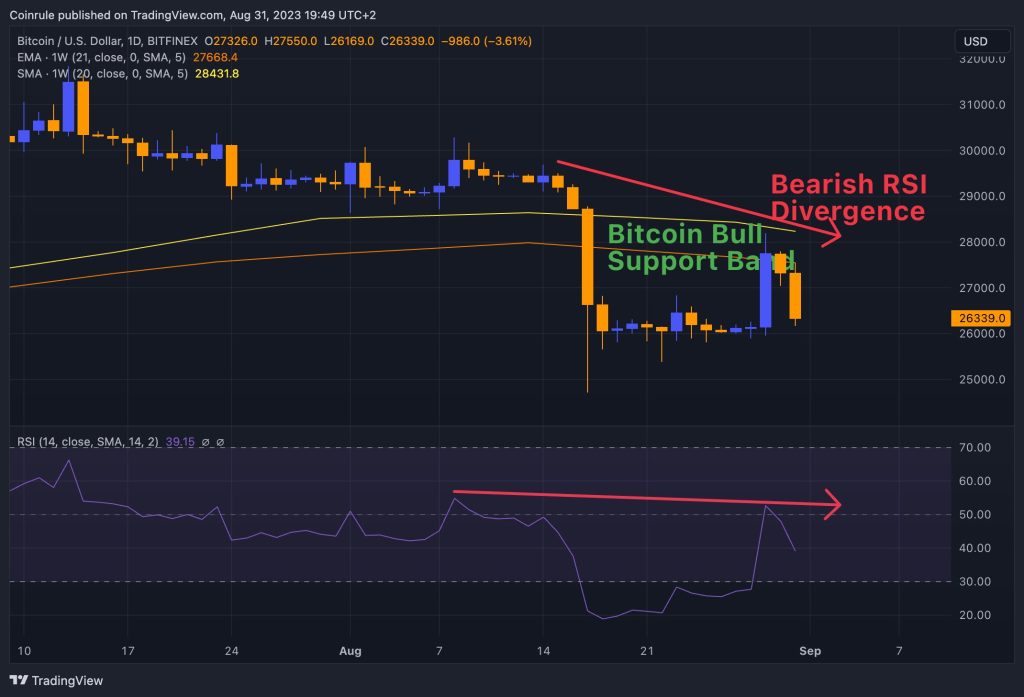 Amidst a generally bearish month for cryptocurrencies, there was a glimmer of hope as bitcoin experienced a notable 6.7% rebound within a single day. This positive turn of events comes in the wake of the news of Greyscale's legal victory against the SEC concerning Bitcoin ETFs. Conversely, this week's developments also encompassed Powell delivering a hawkish address at Jackson Hole, where he offered a macro-level assessment of market dynamics from the Federal Reserve's perspective.
A major catalyst within the crypto market has been the recent ruling by the U.S. Court of Appeals for the D.C. Circuit which sided with Grayscale in its lawsuit against the SEC. This news has effectively cleared a major hurdle on the way to the introduction of Bitcoin exchange-traded funds (ETFs). This landmark decision is poised to have significant ramifications within the financial sector, potentially influencing the strategies of entities such as BlackRock and Fidelity, which have expressed interest in launching their own Bitcoin ETFs. Should these ETFs gain regulatory approval, they would offer investors a streamlined avenue for entering the cryptocurrency market without direct ownership of digital assets. However, the actual ETF itself would have an underlying position of Spot Bitcoin.

Now, the prevailing question occupying the thoughts of traders revolves around whether the announcement of an ETF can stimulate the cryptocurrency market to resume its trajectory of achieving higher highs. While the crypto market has witnessed several instances of relief rallies spurred by updates concerning Bitcoin ETFs, these occurrences have not yet translated into a new Bull Market.
On the other hand, a force dragging the market in the opposite direction this week has been Jerome Powell's speech at Jackson hole. During his address at the annual economic symposium, Powell hinted at the need to counter lingering inflationary pressures, a move that could slow down the economy further.
From a technical standpoint, the news of Grayscale's lawsuit victory has triggered a significant surge in Bitcoin's price, effectively filling the fair value gap that was created by the bearish candlestick on August 17. This price movement has propelled Bitcoin's value to the prominent support level of the