Buy Dips in Bull Market Trading Bot
Even during Bull Markets, the price drops, creating great opportunities. The rule catches these dips and then sell when the price rebounds.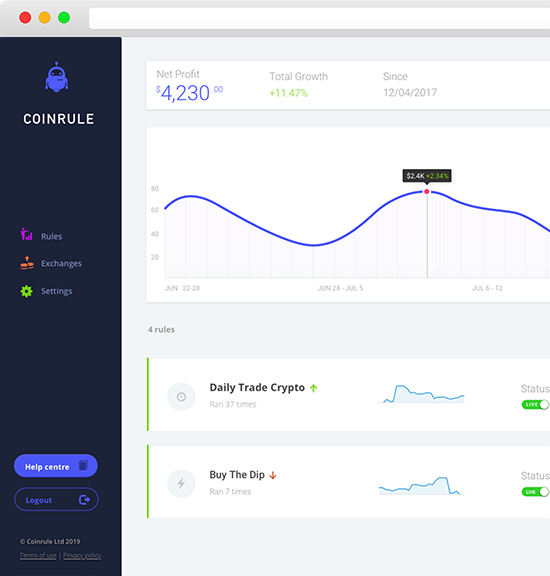 Works with the top 10
best Exchanges
best
Security & Encryption

"The best thing that happened in crypto in the last five years"
Best Performing Trading Robot
Buy Dips in Bull Market Bot
The rule uses the RSI to spot the best time to buy and then sells when the price is back on-trend. Using the RSI helps to catch price drops as it adjusts the entry to the asset's current volatility.
Best Crypto Trading Bots
Coinrule Lets You Build Rules On
Get Started
Get New Strategies Everyday
Receive free trading signals, create rules and manage your portfolio for 30 days for free