Price Swing Trading Bot
Buying and selling based on signals from the RSI is one of the most efficient strategies in times of sideways markets with high volatility.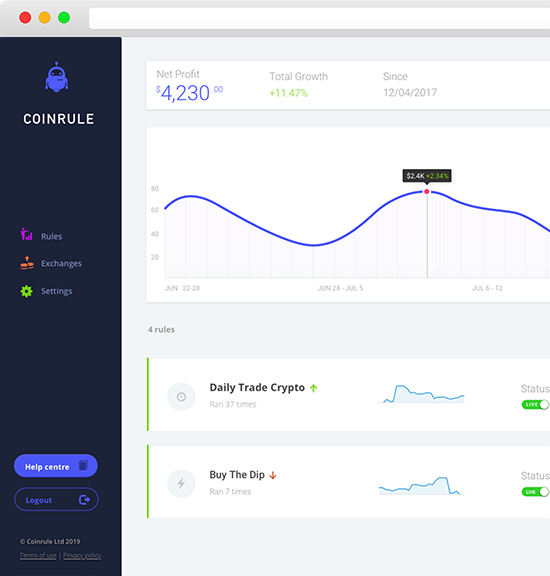 Works with the top 10
best Exchanges
best
Security & Encryption

"The best thing that happened in crypto in the last five years"
Best Performing Trading Robot
Price Swing Bot
The strategy works better in sideways markets. The bounds of the RSI for the triggers can be adjusted based on the level of volatility. Use tighter bands (eg. 40/60) if volatility is low and larger (eg. 25/75) if higher.
Best Crypto Trading Bots
Coinrule Lets You Build Rules On
Get Started
Get New Strategies Everyday
Receive free trading signals, create rules and manage your portfolio for 30 days for free