RSI Trading Bot
An interesting long-term strategy to buy low and sell high using the Relative Strength Index indicator.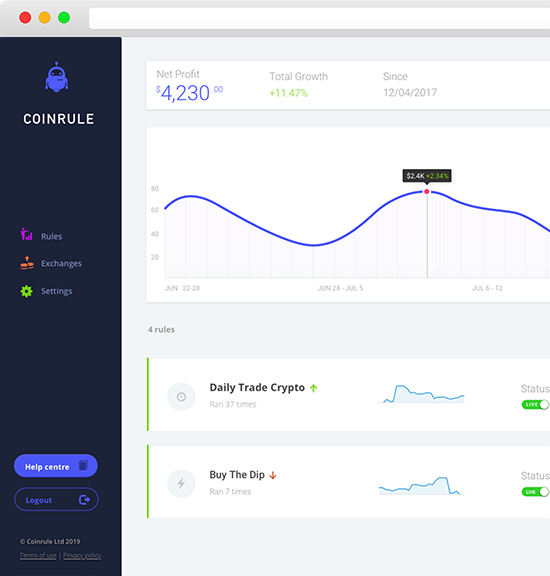 Works with the top 10
best Exchanges
best
Security & Encryption

"The best thing that happened in crypto in the last five years"
Best Performing Trading Robot
RSI Bot
Catching the right time to buy the dip may be tricky. This automated trading strategy is the maximized version of a standard RSI trading system.
Best Crypto Trading Bots
Coinrule Lets You Build Rules On
Get Started
Get New Strategies Everyday
Receive free trading signals, create rules and manage your portfolio for 30 days for free