Short Scalping Trading Bot
Trading derivatives is perfect for taking advantage of downtrends. The strategy is optimized to go short when it is more convenient to buy back at a lower price.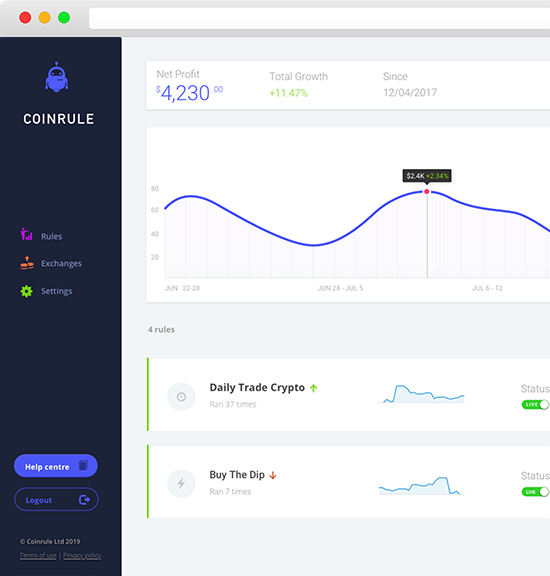 Works with the top 10
best Exchanges
best
Security & Encryption

"The best thing that happened in crypto in the last five years"
Best Performing Trading Robot
Short Scalping Bot
While buying the dips is the most profitable strategy during uptrends, in times of downturn, the best approach is to sell when the price increases. The price below a long term Moving Average signals the downtrend and activates the trades.
Best Crypto Trading Bots
Coinrule Lets You Build Rules On
Get Started
Get New Strategies Everyday
Receive free trading signals, create rules and manage your portfolio for 30 days for free